About our commitment to sustainability
Although sustainable business practices have always been part of our culture, we are renewing our effort by bringing AstenJohnson to a higher level of sustainability. We pledge to manage our environmental footprint, protect our workers, and conduct business in a manner that protects our future.
---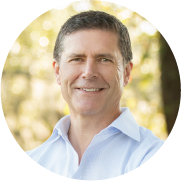 A message from
Kevin Frank,
President & CEO
As one of our values, sustainability is central to who we are as an organization. We must address some big challenges, such as climate risk, biodiversity loss, rising inequality and the need for a circular economy. The private sector plays a fundamental role in addressing those challenges and AstenJohnson understands that very well. Indeed all together, we endorse the Sustainable Development Goals developed by the United Nations, and use them as guidelines to expand our work.
Moving toward sustainability presents challenges but most of all exciting opportunities. As understanding customers' needs has always been central to AstenJohnson, while our customers have heightened their sustainability ambitions, so have we. Sustainability is therefore an exciting opportunity to move together with customers and suppliers to drive a sustainable growth with greater collaboration and partnerships.
We can, together, keep innovating for the best of our customers, our planet and ourselves!
Always remember to act in the present, while thinking about the future!
Kevin Frank, President & CEO
---
The United Nations developed several initiatives to help and guide companies through the sustainability journey. At AstenJohnson, we endorse the Sustainable Development Goals and use them as guidelines to expand our work.
AstenJohnson also supports the 10 principles of the UN Global Compact (UNGC). The UNGC challenges businesses to operate according to principles covering Human Rights, Labour, Environment and Anti-corruption. AstenJohnson embraces and follows these principles with its core values, its policies and its actions.
Our commitment to such principles helps us conduct business in a manner that protects our future.
---
Themes we work toward
Sustainability describes the quality of meeting today's needs without compromising future resources or the ability of future generations to meet their needs. AstenJohnson has defined different sub goals to guide our efforts towards more sustainable business practices.
Reduce our climate impact
Collaborate with partners to create circular opportunities
Care for the people we impact
Carefully manage our use of natural resources for future generations
Act responsibly in procurement and engage in supplier partnerships
Always adhere to the highest ethical standards with integrity