---
Bags of Love is for senior citizens who receive Meals on Wheels through the local Senior Options program. It is an event held on Valentine's Day and hosted by United Way of Laurens County. The bags contain items like facial tissues, crossword puzzles, hand lotion and sanitizer that get delivered along with the meal those citizens receive during the week of Valentine's Day. AstenJohnson Clinton office staff delivers for Meals on Wheels weekly. Our entire plant donates to the Bags of Love project.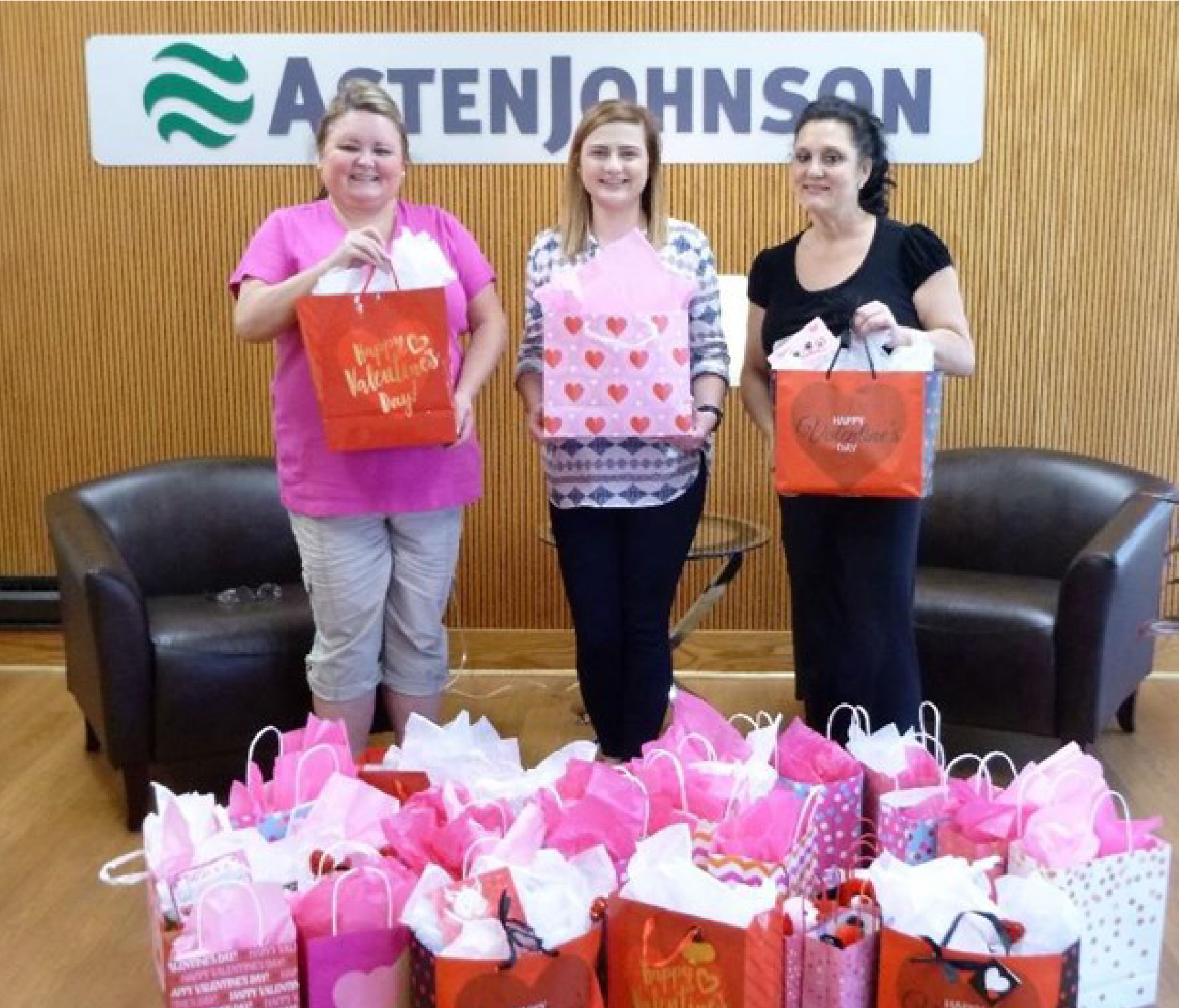 Helping people in need has always been important to me. I am volunteering at the Travis Roy Foundation, for instance. Travis Matthew Roy was an American college ice hockey player that created the Travis Roy Foundation after he was injured and paralyzed from the neck down. The foundation gives grants to enhance the life of people with spinal cord injuries and for research. Every year, they organize a Ball tournament to raise money. I helped coordinate one of the fields for the entire weekend for this event. The event raises in excess of $500,000.00 each year. I also care about the environment and that's why I have been participating to the Green Up Day for years. The Green Up Day is a spring clean-up tradition that activates thousands of Vermonters to get involved in their communities in picking up roadside litter.
Jeff Bouffard
Sales Manager, Williston
Red Cross Blood Drives
---
While some AstenJohnson sites organize blood donation drives in cooperation with the Red Cross, other sites offer their employees the opportunity to visit a blood donation center during their working hours. The goal is to give employees the opportunity to donate their blood and help others.
Associates who donate help improve three lives in just thirty minutes.
Participating Locations
Charleston South Carolina
Day of Caring

Charleston & Clinton, South Carolina
---
Trident United Way matches nonprofit agencies and schools with volunteer teams that help advance their mission and build capacity —all while fostering community engagement.
In the fall of 2021, associates in Charleston participated in the Trident United Way Day of Caring. Associates helped with facilities maintenance for the Arc of SC, an Alzheimer's Family Support service.
On May 7, 2022, several Clinton site associates volunteered their time to participate in a "Day of Caring". This event is sponsored by the United Way of Laurens County and held annually in the Spring to help non-profit agencies with work needs they may have. One group of associates worked at a raised garden bed site in Gray Court, while another group power washed at the Piedmont Agency on Aging in Laurens.
Connect2BFit

Charleston, South Carolina
---
Programs that encourage MOVING!
By meeting/exceeding the program goals, employees are eligible to receive $30 (monthly).
Program 1: 11,000 steps per day
Program 2: 1,000 active minutes per month
Program 3: Trackable fitness/excercise 25 times per month
H.O.P.E. Charity Tournament
---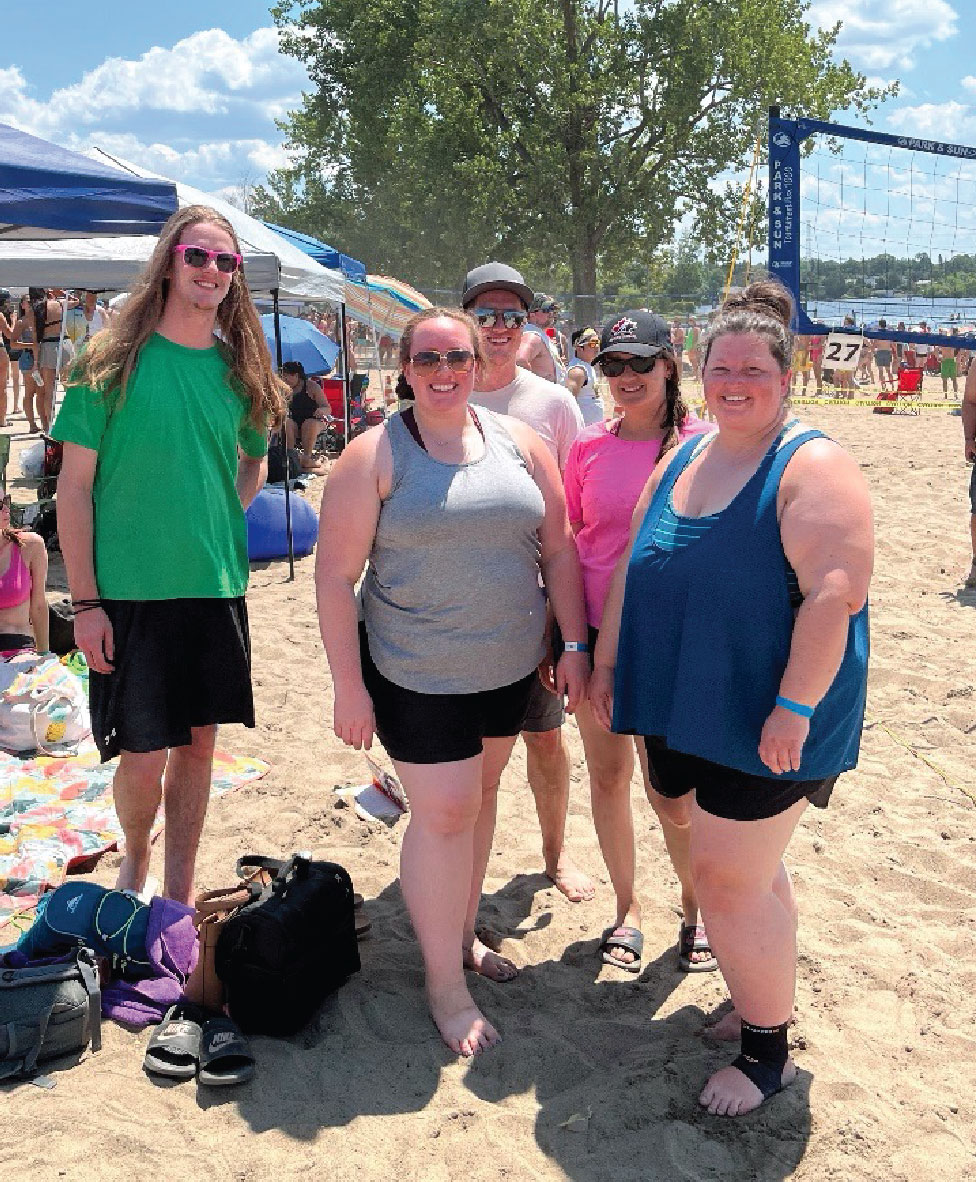 After being cancelled in 2020 and 2021 due to the pandemic, the annual H.O.P.E. Volleyball Summerfest Charity Tournament returned to Ottawa, Ontario this year. As per their mission statement, H.O.P.E., (Helping Other People Everywhere) is a "volunteer, not-for-profit, event management organization that raises funds for community-based charities and has fun doing so". Over the years, it has grown into the  "World's largest one-day volleyball tournament" and has donated over $4.5 million to more than 200 local charities and their programs.
AstenJohnson KBSC associates Allyssia Chamberlain and Alexandra Dwyer were able to represent the company along with guests. The team won one of their five games, but had a few close matches, and ultimately had a great day enjoying sun and volleyball while supporting some great local charities.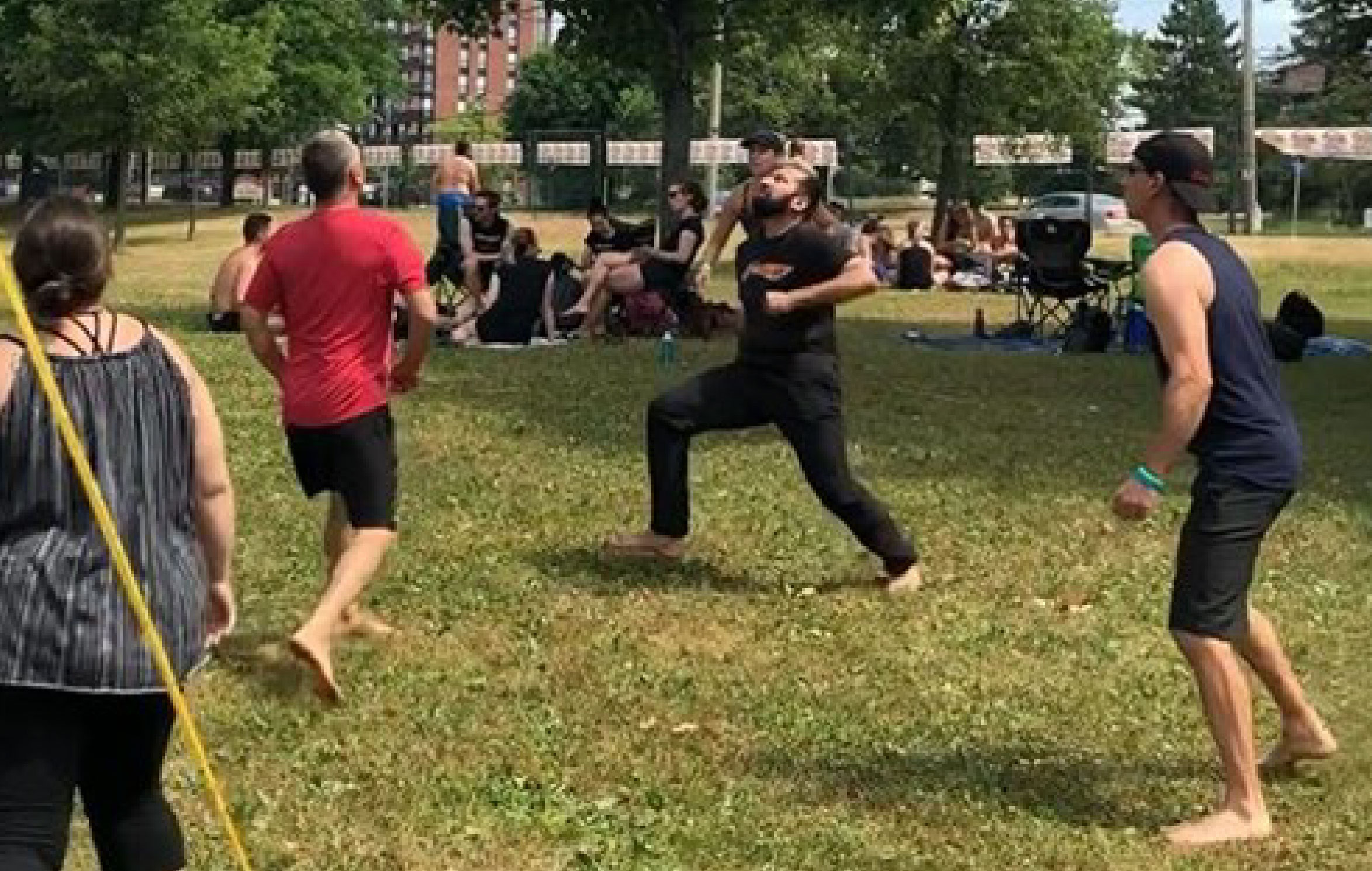 AstenJohnson Team in 2022:
Gabriel Maahs
Alexandra Dwyer
Liam Maahs
Stephanie Martin
Allyssia Chamberlain

Local Charities Supported in 2022:
Children at Risk
Shelter Movers Ottawa
The Snowsuit Fund
The Caring and Sharing Exchange
Youville Centre

Fitness Opportunity

Charleston & Clinton, South Carolina
---
We encourage gym membership by providing payroll deductions to local YMCAs.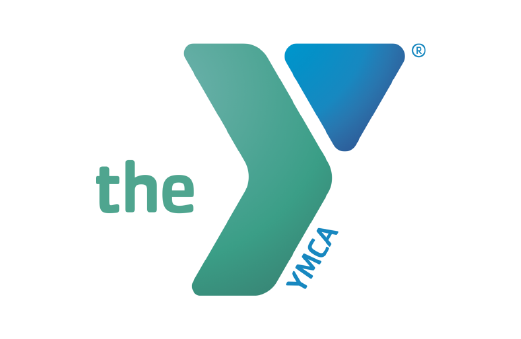 ---
In 2019 the Kanata Business Support Center started a "wellness team". Each year in February (except in 2022), they host a "Wellness Challenge" where they invite the site associates to track daily wellness activities. The team also provides daily suggestions of simple wellness activities associates can try incorporating into their day. They include ideas for physical activity, nutrition, and mental health wellness.
Since June 2019, a regular communication called "Wellness Wednesday" is sent to the Kanata sites. This communication shares wellness tips and information on various wellness related subjects including mental health, nutrition, and physical activity. Some of 2021 topics have included:
Bell Let's Talk Day (annual Canadian mental health awareness day)
Developing healthy habits with habit trackers
Building emotional resilience
Tick & Lyme disease
Community involvement
The link between wellness and sustainability – mental health
Managing stress of returning to work
---

Williston associates participated in the annual Lake Champlain Dragonboat Festival on August 7, 2022. This charity event raises money to support cancer survivors in the local community. AstenJohnson was also a proud sponsor for the event.
Overall, between fundraising & banner sponsorship, AJ contributed $699.50 to this worthy cause. Our Williston team joined with the Essex Resort & SPA team to make a boat full of paddlers. They finished in second place in Division B.