---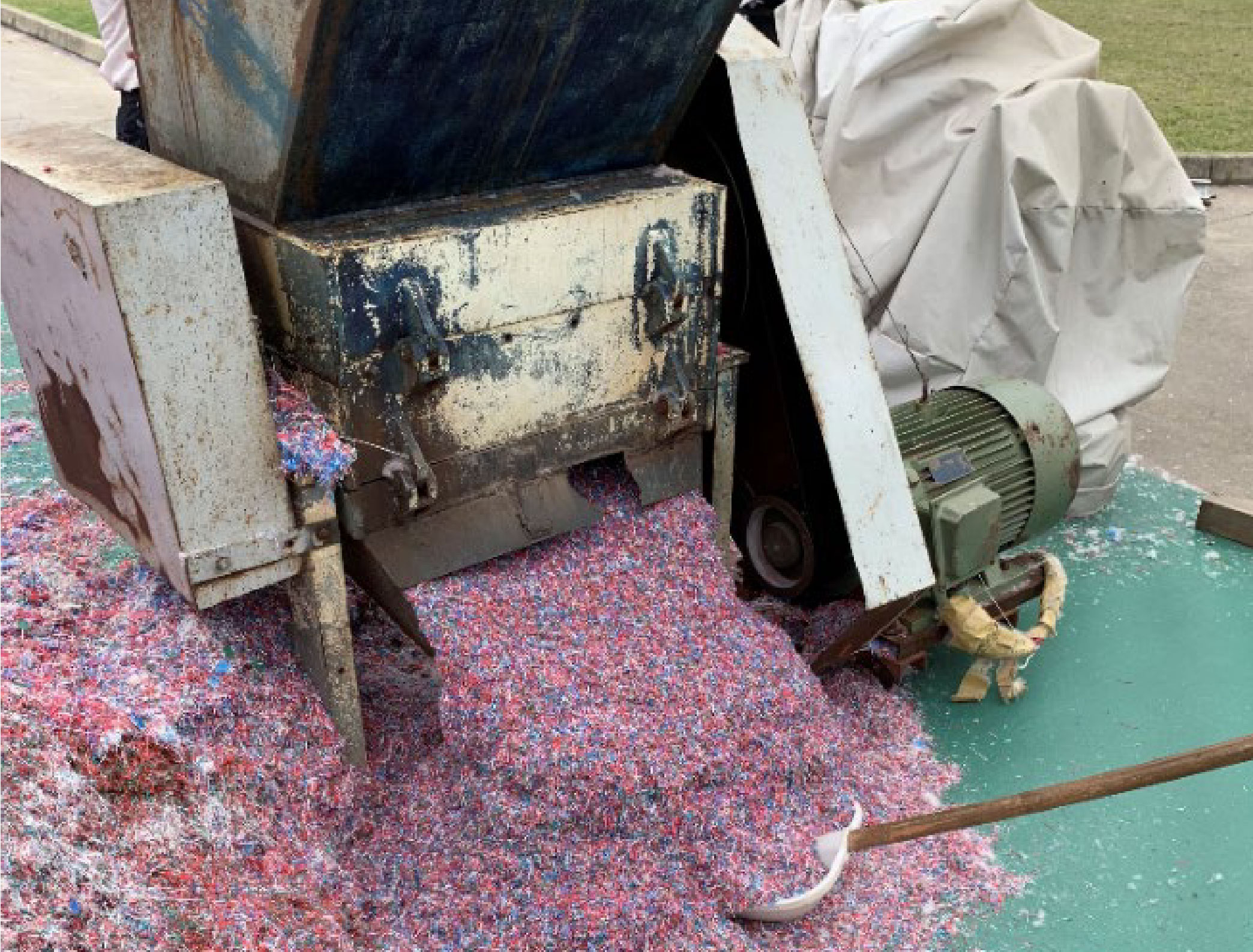 In an effort to build a circular economy, a key sustainability value, we collaborate with partners to create circular opportunities. An example is our waste scrap recycling in our Asian sites. We work with a local partner who has placed their recycling machine on our site. They take our scrap waste and give it new life by turning it into new items.
How does this work?
The Process:
---
Side trim from weaving and residual weaving monofilament is delivered to the chipping station, which is provided by the recycling company.
AstenJohnson contract workers feed the pelletizer and produce the chips. The chips are loaded into super sacks.
The recycling company picks up the pelletized chips and delivers to their location. End use is for garbage cans, buckets, storage bins, and other non-food applications.
Bottle Flake — Foss Performance Materials
---
As a manufacturer of PET fiber, a larger portion of the PET resin used by Foss Performance Materials to make the fiber comes from recycled beverage bottles. Since 2016, Foss has consumed 180 million pounds of resin from bottles.
The 180 million pounds is broken down as follows:
Clear Flake – 83MM lbs
Green Flake – 62MM lbs
PCR Pellet – 36MM lbs
A soda bottle weighs 23 grams and a lightweight water bottle weighs 8.8 grams. If we assume it is broken up 50/50, and we convert it to pounds, the average weight of a bottle is 0.035 lbs/bottle. This means that Foss has used 3.96 billion bottles since 2016 which otherwise might have gone into a landfill.
Learn More About the Process
Success Story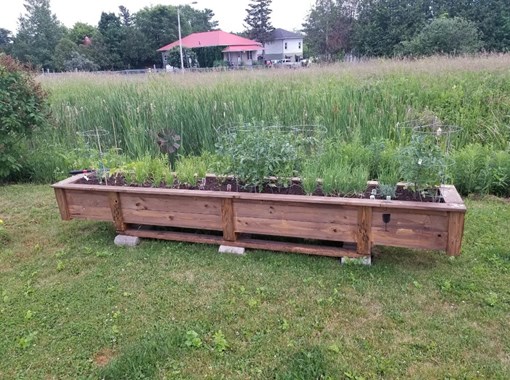 Valleyfield, Quebec
While some customers are reusing fabric for gardening to prevent weeds, others are using press felt for carpet at their campground site. The "Wooden box garden" is another nice example. In Valleyfield, the packaging boxes are reused by a customer to create a garden. AstenJohnson associates also reuse the boxes for projects at home.
---
The LEAN Sigma program is an excellent complement to Sustainability Goals. Associates working toward Green Belt status develop projects focused on continual improvements that will remove waste and inefficiencies, and improve working conditions. In addition, these projects address issues that are important to AstenJohnson.
One of the projects we've developed is the garbage classification project. Garbage is identified as 4 main categories:
Food waste
Recyclable waste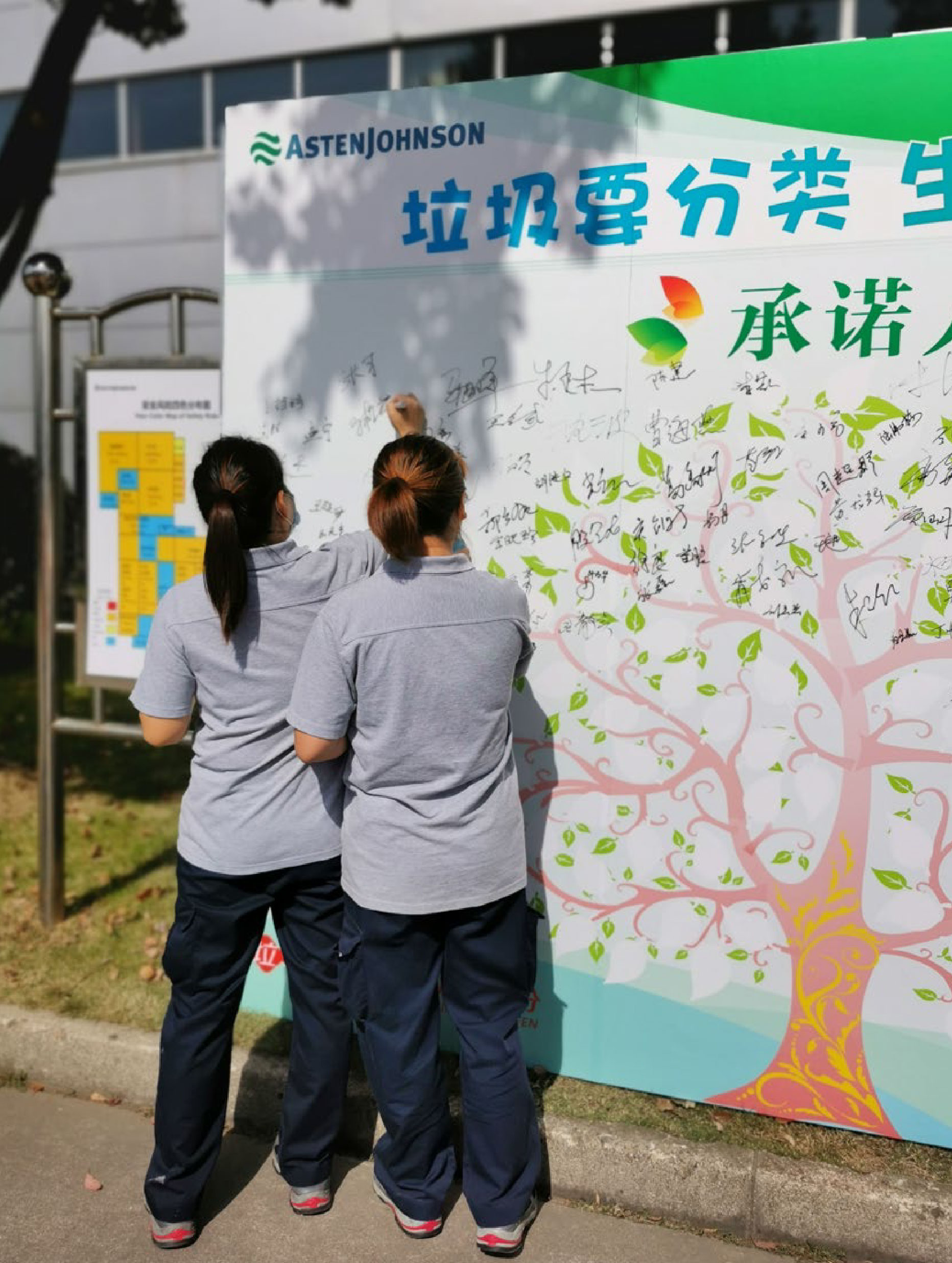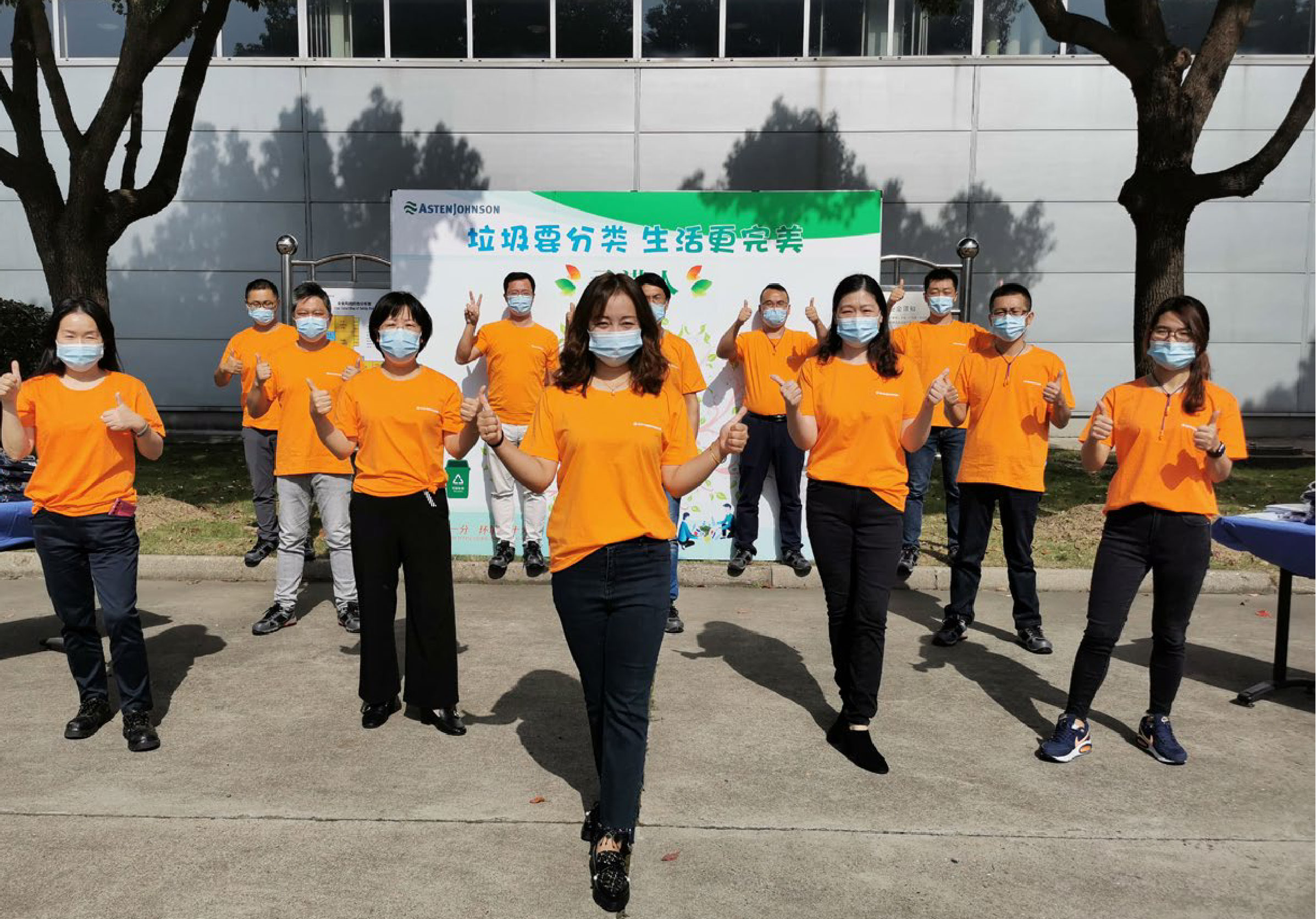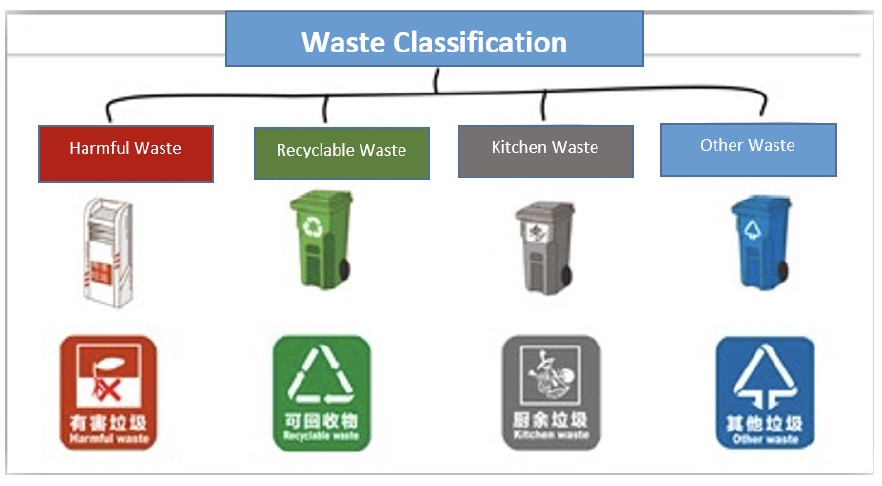 I am actively engaged in the garbage classification project, because environment protection is obviously benefitting ourselves, our children and our next generations. Practicing 'NO WASTE' in work and life, and influencing my associates as much as possible are important matters. The more we save, the more we contribute to those who are potentially in need.
Helen Zhao
HR Manager, Suzhou
Material & Supplies Recycling
---
Williston, Vermont
Williston is actively working to recycle their scrap. In 2020, 186,306 pounds of filaments scrap and 171,736 pounds of cardboard were sold for recycling. In total, 358,042 pounds went to a local company that collects and holds scrap to be resold to recyclers for various usages.
The scrap is separated between Nylon6-6/6, Nylon 6/10, PPS, AW-173 and PET white/BLK.
Clinton, South Carolina
Since 2016, the Clinton, SC facility recycles metal, cardboard, plastic, electronic components and paper.
As part of our commitment to a sustainable future, the Clinton site works to reduce our waste to landfill by recycling many of the materials we use at the facility including nylons, cardboard, plastics, and metals. Additionally, we contribute to the circular economy as our mixed nylon materials are recycled and made into pellets used in auto parts for Ford and GM and our cardboard tubes are used by one of our customers to make into new paper products. Also, we have recycle receptacles located all around the plant to encourage recycling of paperboard, batteries, and aluminum by our associates.
Mary-Wallace Riley
Purchasing Coordinator Manager, Clinton
St. Louis, Missouri
Eagle has a major customer re-using cardboard cores. Eagle winds material onto cores for shipping and unwinds at the customer site. Eagle receives approximately 5,500 cores back from this customer every 3 to 4 months. This reuse represents approximately $30,000 savings in total.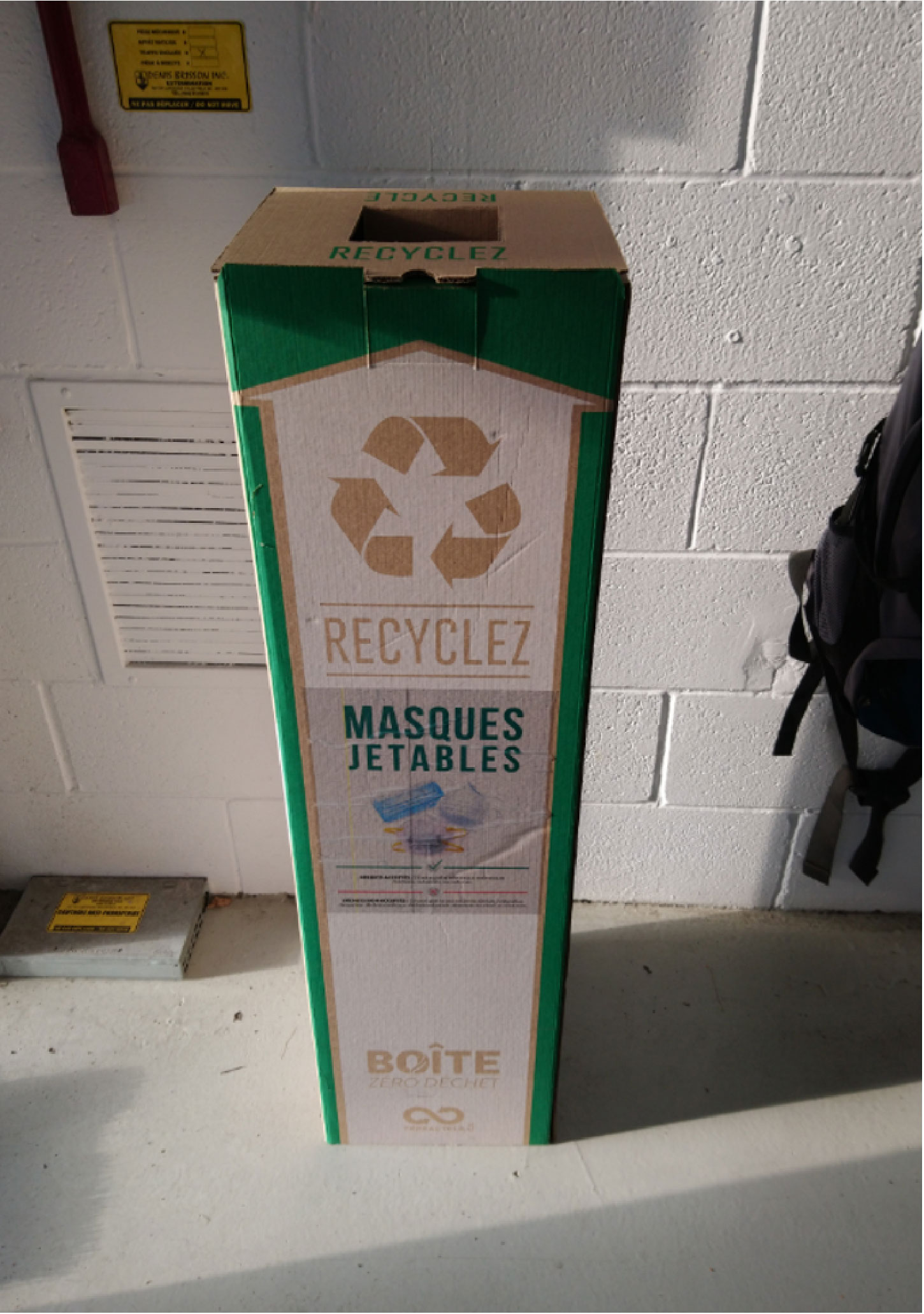 Valleyfield, Quebec
A recycling process for disposable face masks was put in place on December 11th, 2020 in Valleyfield buildings. Associates raised concerns when everyone was required to wear disposable masks every day. This recycling solution is an entire project developed by and for the associates.
Valleyfield works with a local company that recycles various protective equipment. This company provides AstenJohnson with boxes to collect used masks, which are returned for recycling.
---
Eagle Nonwovens
One 100LY Roll (soft PE) was donated with some samples to each of the organizations below for use as animal bedding.
Tenth Life Cat Rescue
Humane Society of Missouri
Stray Rescue of St. Louis
HID & Fluorescent Light Recycling
---
All plant HID & fluorescent lights removed & recycled.
Project Start: 2017
Goal:
Zero landfill from this project
Project Completion:
2019 - Met goal
---
Our team identified several advantages to installing crossover piping including system reliability and energy savings.
Project Start: 2019
Goal:
Backup capability if we lost use of one chiller.

---
Findings:
After installation, we found we could run facility on one chiller during normal operations.

---
Project Completion: 2019