---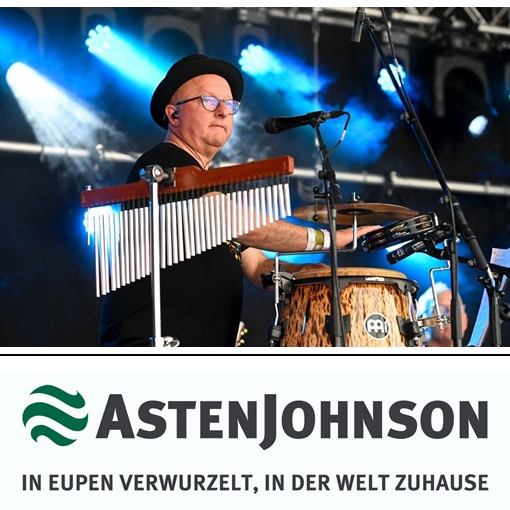 A charity event titled "Music Helps" ("Musik hilft") took place in Eupen during the weekend of September 3-5, 2021. It benefited those affected by the flood disaster in July when 2000 people had to be evacuated. During the three-day event, 19 different local bands and orchestras played free-of-charge and inspired more than 2,500 spectators from the region.
Dieter Kuckart, Product Business Leader Dryer-Eurasia, was invited to play during this benefit event with his band. He also organized AstenJohnson's support and sponsorship of this initiative, including press communication and marketing. AstenJohnson served as a main sponsor for this charity benefit.
AstenJohnson Eupen underlines a strong connection with the community and demonstrates solidarity with its hometown and those affected by the flood disaster with a special message translated as "Rooted in Eupen, at home in the world" ("In Eupen verwurzelt, in der Welt zuhause"). AstenJohnson has been based in Eupen for 135 years and plays a major part in this community.
---
In November 2021, AstenJohnson Suzhou donated sixty computers to YingChuHua Charity Organization. This organization will distribute the computers to schools in seven different mountainous areas in rural China. The Suzhou team is eager to contribute to SDG 10 and provide support to the community and their friends in other parts of China.
This is not the first tech donation action for AstenJohnson Suzhou. In 2018, they donated eighty units to a primary school in Yongping County, located in the western part of Yunnan Province China. This donation provided underprivileged school children access to modern technology, supporting their drive to succeed in their education and in their future. Seventy units were supplied to a middle school in the same region in 2016.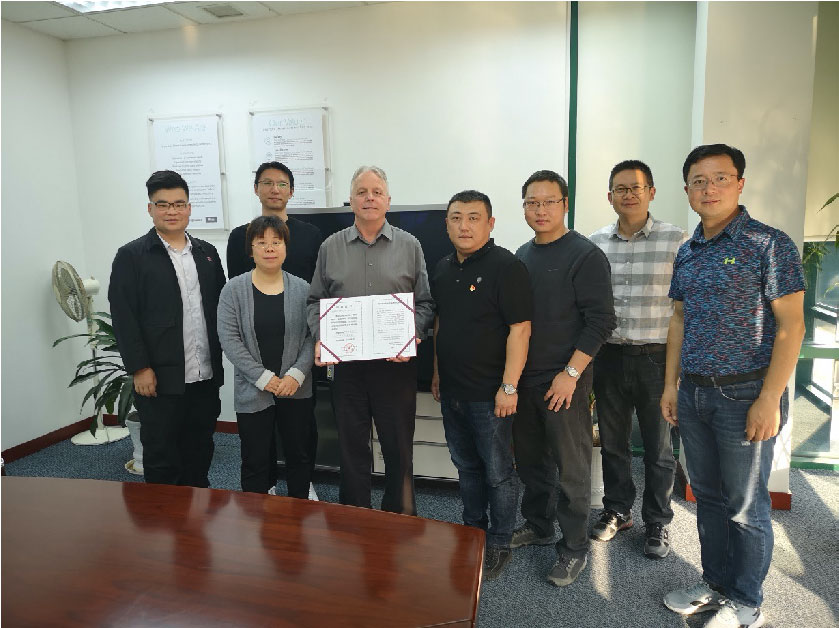 ---
Our Valleyfield Site invests positive energy into annual fundraising drives. Since 2017, associates have donated to more than a dozen organizations. In 2022 associates donated to the Canadian Cancer Society, Centraide (similar to United Way in the US), Hospital Ste-Justine, Tree of Joy Foundation and Le Phare (the lighthouse foundation).
It is a pleasure working with the team in Charleston who enjoys giving back to the community. They enjoy participating in offsite community projects (i.e. The Ark of SC) or donating to particular organizations in the area that are in need (i.e. Birthdays for All). In addition, recycling measures are in place to assist with the welfare of the environment for the future generations (i.e. recycle bins and compostable cups are available within the offices).
Tiffany Anderson
Business Analyst, Charleston
Christmas Donation Programs
---
Associate Recognition
Charleston, South Carolina
The Covid situation in 2020 made holiday lunches and holiday parties impossible, but it did not prevent us from giving to others. The budget allocated to AstenJohnson Charleston holidays celebrations was donated to three local charities we have supported in the past. This gift, on behalf of all Charleston associates, was made possible thanks to our "Voluntivities" team and the generosity of the entire site. Many thanks to everyone for your involvement and supporting those is need during this difficult time!
I am most proud of the kindness that exists within our Charleston associates and their ongoing support of our community. A great example was the gift from all associates to three local charities in real need, in lieu of having site-wide holiday gatherings.
Neil Johnson,
Vice President
Christmas Tree of Happiness
Valleyfield, Quebec
The goal of this organization is to promote, support and encourage disadvantaged children. These children come from low-income households. The tree was on site in December 2020 where we hung 40 name tags with the name and age of a child. Each name tag represented a $20 gift for the specific child. After less than a week, all the tags vanished. The associates were generous and the gifts offered were outstanding. Associates gave money that will serve to prepare and donate school supplies toward the end of July. Overall, we are proud to say we contributed over $1000.00.
Thanks to the associates for their generosity and a big thank-you goes to Patricia Grace-Associate Services Specialist, and Guylaine Bertin-Procurement Specialist for handling the campaign.
Foster Forward
Appleton, Wisconsin
Associates at the Appleton site donated gifts and money to four local foster children we adopted for the holiday season in 2020. The children were selected from the "Foster Forward Together" program, which helps foster children and their foster families have a special holiday during this difficult time in their lives. In total, we raised $110 and fulfilled each child's request for clothing and toy donations. Thank you to the Appleton associates for their generosity. A special thank you to the monetary donation made in memory of Diane Reschke. (Diane was the daughter of Lu Ruys.)
Christmas Angels
Clinton, South Carolina
Each year ornaments in the shape of angels are hung in a common area of the site. Each angel has the name and age of a child, along with a short wish list. Associates select an angel and shop for that child. Often, associates work together to shop for a child to make sure that all of the angels on the tree get their wishes.
Kanata Dryer Christmas Dinner
Kanata Ontario
In 2021, Kanata Dryer resumed their Annual Christmas Dinner and Fundraiser. As part of the event, local suppliers donate gifts to raffle. The Kanata team's goal was to raise $1000 at the raffle for local charities. The Dryer team's generosity pushed the total well past the goal with $1700 donated.
The charities supported were:
The Salvation Army
Sharing and Caring
The Ottawa Food Bank
The Ottawa Mission
---
We support the United Way of Laurens County and the March of Dimes for Laurens County through company as well as associate contributions. The Clinton site also supports through donations the Clinton Community Garden and the Laurens County Cancer Society.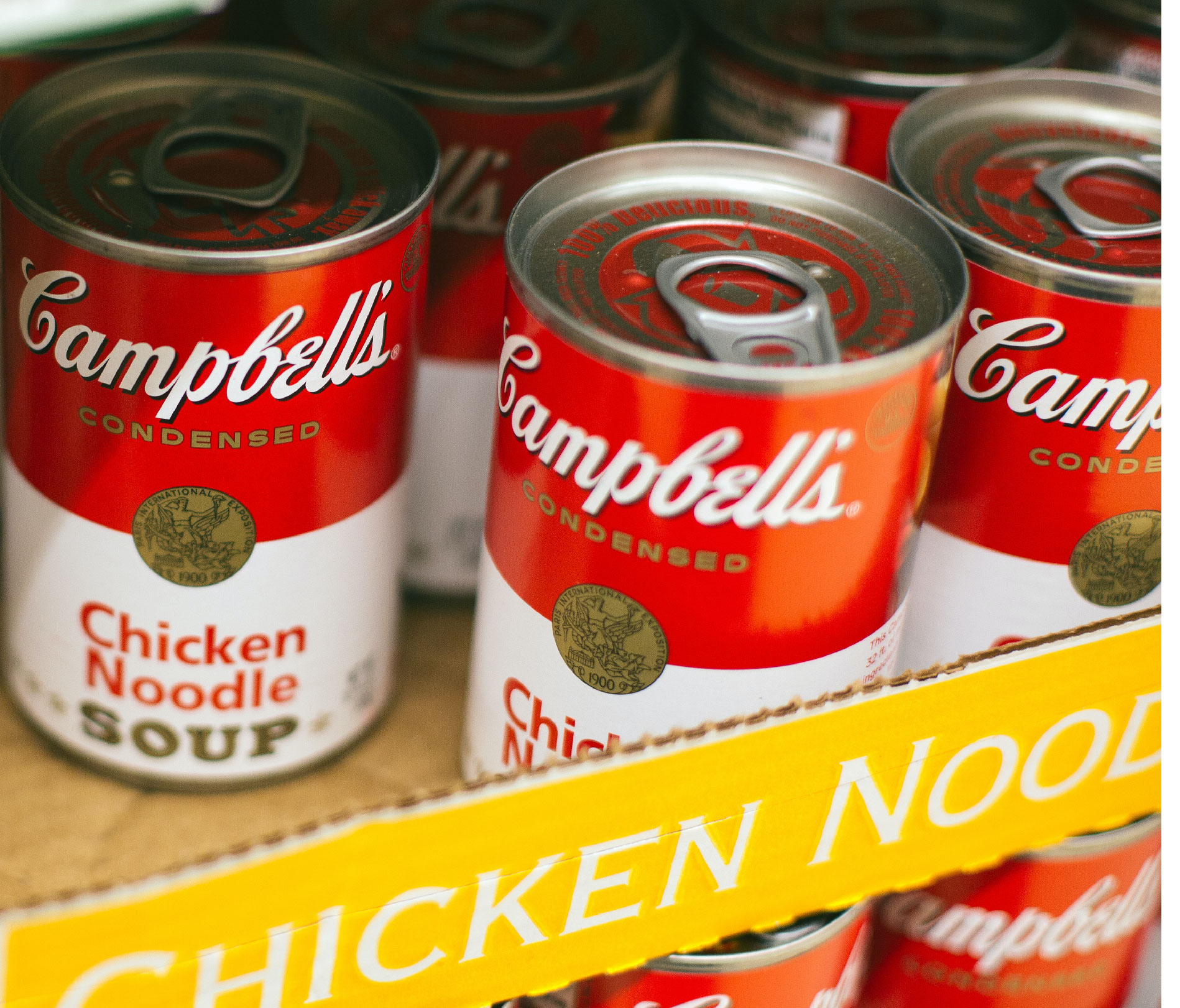 ---
Office staff associates partner with Senior Options to deliver "Meals on Wheels" every Wednesday to senior citizens in Joanna and Clinton.
---
Over the years, Clinton associates have participated in various service projects (building, painting, cleaning, pressure-washing) in the community (Open Door, Joe Adair Outdoor Center, Senior Options, Good Shepherd Free Medical Clinic).
School Supplies Drives
---
Education is a cornerstone of equality and opportunity. AstenJohnson associates at several of our North American locations donate school supplies every year so that students can focus on their lessons.
Participating Locations
Charleston South Carolina
---
AstenJohnson's plant in Clinton, SC supports the community high school by purchasing an ad in the school's yearbook. In addition, seniors are invited to a talk to learn about the papermaking industry and tour the plant.